Better By Design – Patent Applied For No 1601627.1

There is no substitute for good design… So-Low is class leading in all respects, it has raised customer expectations across the recovery industry.
Lower
So-Low achieves an approach angle of less than 4 degrees giving the best loading characteristics possible
Avoids expensive damage to low ride height vehicles
Faster
So-Low's approach angle ensures low ride height vehicles can be loaded without any additional ramp preparation
Time on site kept to an absolute minimum, critical in a recovery situation
Safer
So-Low has a deployed deck height of just 430mm (measured midway on a 6m bed)
So-Low allows the operator to exit the recovered vehicle in complete safety
Lighter
So-Low's clever design delivers a payload significantly greater than other low approach systems
So-Low achieves a 3000Kg payload when fitted to an Iveco 72C17 Day Cab
Simpler
No cables, no chains no heavy rack and pinion or hydraulic drive motors
Patented, revolutionary 'sliding pivotal alignment' design delivers best in class reliability and maintenance characteristics
User Friendly
Intuitive sequential design for loading and unloading
Completely eradicates damage resulting from operator misuse
Flexible
Generic, scalable design using common components.
Available in
4,000Kg, 6,000Kg, 8,000Kg, and 10,000Kg variants
Designed to Deliver
So-Low has undergone rigorous testing, by structural analysis load simulation and also by physical endurance load testing.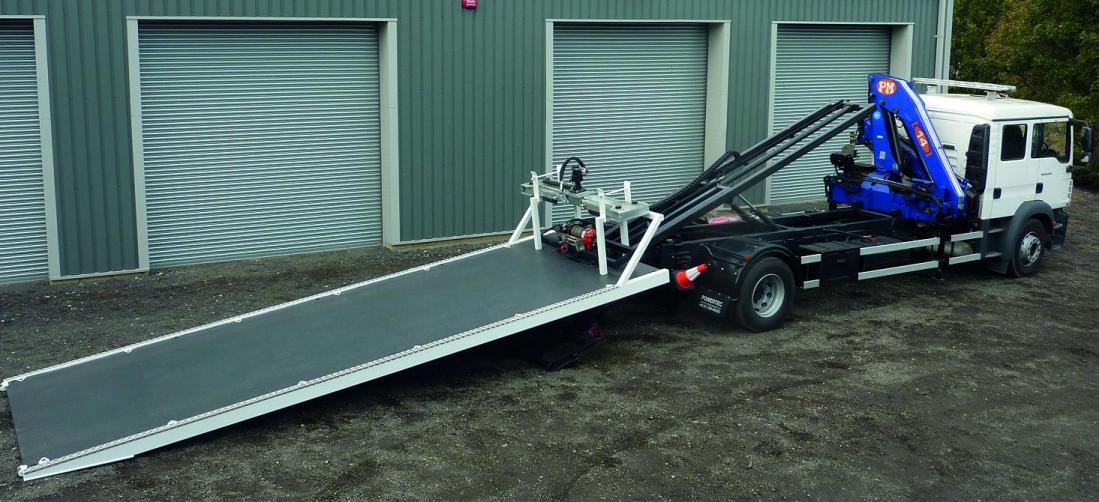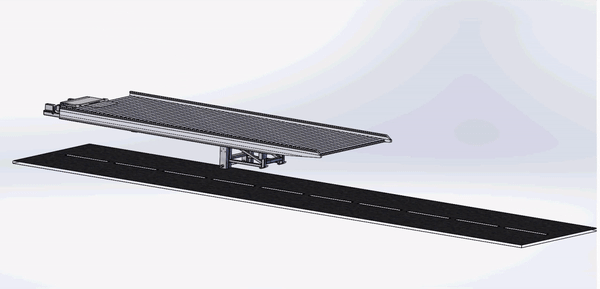 Low Approach Vehicle Pick Up
The latest ground breaking recovery vehicle innovation from Powertec is the 'So-Low' low approach slide bed system.
The 'So-Low' deploys a completely new and patented concept which allows an incredible low loading angle to be achieved in a simple cost effective design.